All About Penny Stock Quotes
Penny Stock Quotes – what are the different levels?
Penny Stock Level 1 Quotes:
May include bid, ask, last trade price, last trade volume, time of last trade and daily volume.
Penny Stock Level 2 Quotes:
All of Level 1 + market maker bid quantities, market maker ask quantities, previous trade volume.
Penny Stock Level 3 Quotes:
All of Level 1 & 2 + bid order size and ask order size. Level 3 is not available to retail, only market makers.
If you were looking for easy penny stock quotes, there are plenty of websites that provide 15-20 minute delayed quotes. These are fine for research, but are not good for trading. So much can happen in 15-20 minutes. Don't risk hundreds or thousands of dollars without the right tools. Your penny stock broker may provide you will accurate penny stock quotes, but you should also subscribe to an OTCBB and Pink Sheets Level 2 service if you are really serious about trading penny stocks. Realtime Level 2 Penny Stock Quotes will give you a better understanding of what is actually happening. You'll be able to see market maker activity and determine how the stock is trading. These penny stock quotes are invaluable.
Reading Penny Stock Quotes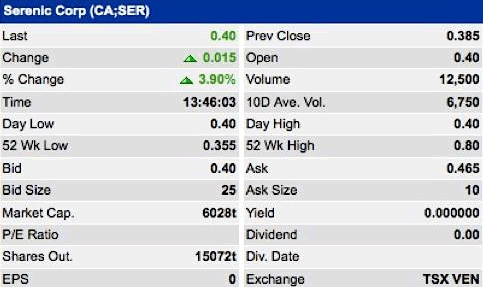 The first part of the quote is the company's name and ticker. You will sometimes see this listed as $ABC.ob or $XYZ.pk. You will not enter the .ob or .pk when searching for penny stock quotes. This just tells you that the stock is on the OTCBB or Pink Sheets. The last share price may be delayed 15-20 minutes depending on your source. You'll also see Change and % Change, most traders keep track of percent change, even though you'll hear analysts talking about how many points a stock increased that day. The bid is the price that you can sell a stock for, and the ask is the price you buy a stock for on the big boards, although this isn't always true for penny stocks. Volume is also another important indicator to watch, this is the total number of shares traded that day. Most traders ignore penny stock indicators like EPS, Shares Outstanding, P/E Ratio, Market Cap, Bid Size and Dividend because they aren't relevant parts of penny stock quotes.